Hello and welcome to my personal website!
It is some kinda portfolio "slash" bragging space I reserved for my own.
But if it's one thing you should know, is that, I love Technology.
I host & manage multiple servers on Hack EAC VPS.
I do "some" mockup and designs.
I make videos, teaching people a set of Technology.
Link
I lead & mentor a team of programmers impacting the society.
I'm fascinated on convicing power and will use it to sell a Tech product out there.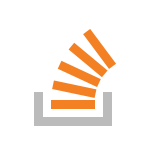 Reputation
Am also on our self-hosted Git server.
Join us